RGF MISSION
The mission of the Reggae Girlz Foundation (RGF) is to inspire, educate, mobilize and support the next generation of young female football players in Jamaica.  Through our initiatives, we strive to improve the growth, development and access to quality football programs that enhance the physical, mental and personal development of girls in underserved communities across Jamaica.
ANNOUNCEMENT:
The Reggae Girlz Foundation worked hard over the past year in fundraising efforts to support the Girlz in and future endeavors.  From some those funds raised, the RGF is proud to be able support the Jamaican Senior Women's National Football team at the pre-Olympic Qualification camp in Houston, Texas.
RGF was able to donate $20,000 to this trip by covering the hotel costs of $16,700 + $3,300 for transportation while in Houston.  RGF hopes to keep this type of support going for the Girlz as they reach new goals.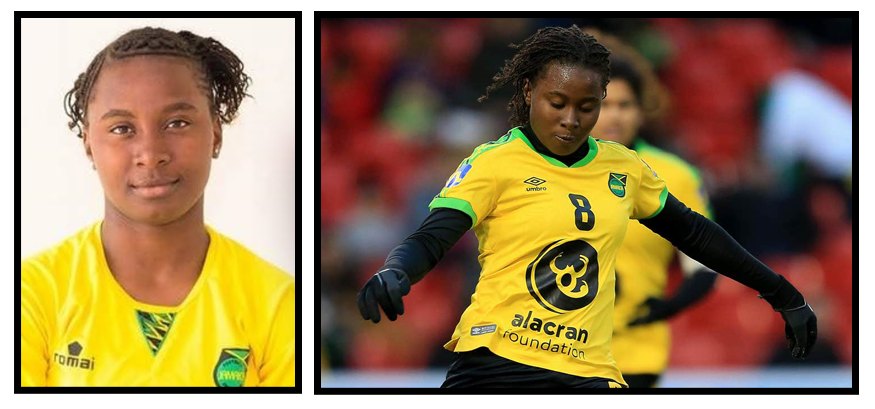 The tragic passing of  Tarania "Plum Plum" Clarke is being supported by the Reggae Girlz Foundation. 
The Foundation's goal is to help Plum Plum's family with funeral costs + create an ongoing scholarship in honor of her.
INSPIRE   〉  EDUCATE   〉  DEVELOP   〉  MOBILIZE
How can I help? How do I get involved?
There are many ways you can get involved!  From helping with details to fundraising events to promotions to helping add to our Membership — there is always an open spot for hard work and enthusiasm.
RGF PARTNERS
The below companies and organizations have helped RGF thru donating their time and services.
They are collaborating with RGF to make a difference:
NEWS
RGF Helps Senior Team at Olympic Qualifiers with $20k

The Reggae Girlz Foundation worked hard over the past year in fundraising efforts to support the Girlz in and future endeavors.

January 19, 2020

Read More
REGGAE GIRLZ FOUNDATION
INSTAGRAM